Historic Buckingham, Inc.

Buckingham County, Virginia

– Organized in 1974 –

Preserving the Past For the Future

Historic Buckingham, Inc.

P.O. Box 152 

Buckingham VA 23921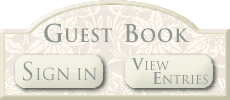 Buckingham County Courthouse

This page was last updated: March 31, 2014
Spring meeting  April 27, 2014  2:30 at Brown's Chapel on Gravel Hill Road.

Power point presentation of the Gravel Hill Historic District and the Buckingham Female Collegiate Institute.

Refreshments following meeting.